Knee replacements help to end 17 years of suffering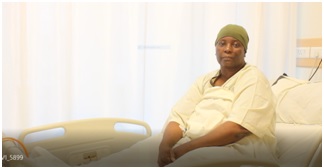 Accustomed to always helping others, 55 year-old Fatima Nnadankuwa Muhammad spends her days guiding and teaching children in her school. Having leading the school for 23 years she's used to being on the field. But she started to notice discomfort in her both knees that progressively got worse, and she started having trouble helping her.
Fatima's symptoms were gradual at first, the knee pain and stiffness would happen only once in a while. But as the years passed the pain worsened, became more frequent and began to interfere with her life. She tried non-surgical treatments like anti-inflammatory medications, physical therapy and injection therapy. These conservative methods offered Fatima some relief but her symptoms returned and the pain was becoming more severe at night. She noticed a reduction in her activity level because of this and walking more than a block was becoming difficult.
In early 2003, her physician referred her to Dr. Frueh, a join reconstruction and revision specialist with National hospital. During Fatima's examination with Dr. Frueh, the surgeon explained to her that basically the cartilage in her knee joints had worn out. Fatima's knee pain was so severe because bone was grinding on bone. Dr. Frueh recommended Fatima to undergo total knee replacement.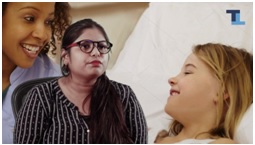 Being a slight tomophobic, Fatima kept on delaying her replacement surgery. For 17 long years she tried every alternative she could instead of facing a knee replacement surgery. It finally came to an end, when her daughter, Ayesha took a decision to free her mother from her knee grievous pain.
Ayesha started looking for best and cheap hospitals around the globe. While surfing on internet she came across Treatment Traveler's website, which gave her the gist of best hospitals and doctors of India at once. "I clicked at 'Chat Now' wrote hello and within seconds got a reply back. It was Dr. Priyanka", recalls Ayesha. "We started to discuss about my mother's severe knee pain, Dr. Priyanka asked for my mother's x-rays and other medical reports".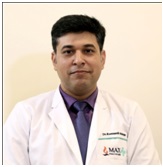 Dr. Priyanka who is a medical advisor at Treatment Traveler, discussed the total joint replacement surgery available for both knees if she wanted her mother to return to her normal lifestyle, including cooking for her grandchildren and managing her school. She recommended Dr. Ramneek Mahajan who is practicing knee replacement surgeries from fourteen years.
Fatima arrived India on 18th July and met Dr. Ramneek Mahajan, Orthopedic & joint replacement Surgeon at Max hospital, Delhi. When discussing knee replacement surgery with his patients, Dr. Mahajan often likes to explain that the knee is not being replaced. Instead, the surgery is really a resurfacing procedure whereby the worn and diseased portions of the joint are removed with precision instruments. This is a preparation for implants made of metal and polyethene which are sized and shaped to match the patient's knee anatomy. This "resurfacing" prosthesis allows the patient to flex and extend the knee without bone grinding on bone.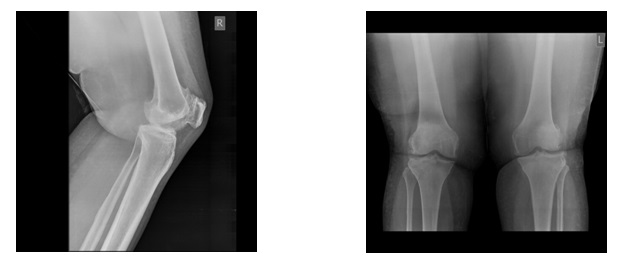 After meeting Dr. Mahajan Fatima understood the importance of selecting a surgeon that specializes in total knee replacement. As with anything in life, practice makes perfect. Clinical outcome studies show that more times a surgeon performs a procedure, the better they become at it.
Dr. Ramneek Mahajan performed Fatima's bilateral knee replacement in July 2017. The new knee pain protocol allows Dr Mahajan's total knee replacement patients to recovere more quickly by reducing post-operative knee pain.